---
LUFTWAFFE RESOURCE CENTER
>
FOREIGN BUILT AIRCRAFT
>
PREVIOUS PAGE
---
Avia Bk-534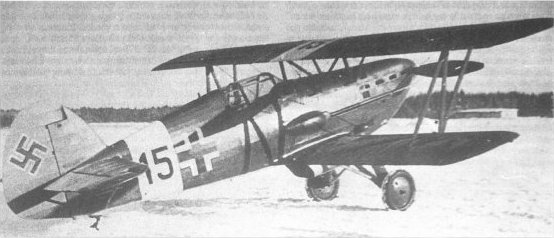 Avia Bk-534 (black 15) used by Luftwaffe for training purposes.
(J.Zazvonil collection)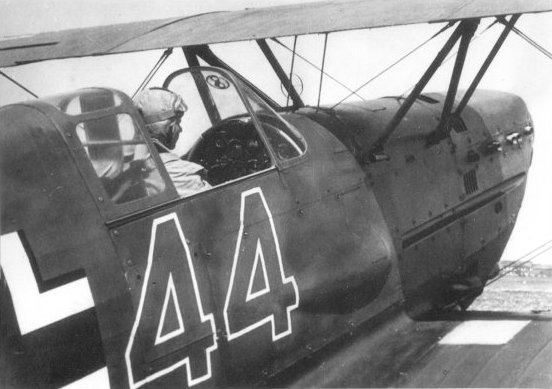 Avia Bk-534 (white outlined 44) used by Luftwaffe for training purposes.
(J.Zazvonil collection)
Aircraft Carrier Trials
Three machines Avia Bk-534 were modified for service on the German aircraft carrier "Graf Zeppelin", a vessel, which ultimately was never completed. The aircraft were given spools for catapult launching, a folding hook for arrested and thus equipped they were tested in 1940 to 1941 period. The airframe structure was not designed to withstand the concentrated loads of arrestal landings, the A-frame hook got pulled out from the fuselage on several occasions and the carrier-borne career of the Bk-534 fighter ended even before the German aircraft carrier project was abandoned.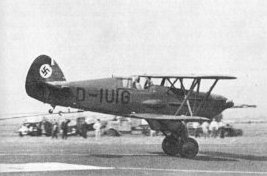 This one Bk-534 was used for carrier-capability tests. The shot depicts the actual snatching of the arrester hook in the wires. Note civil registration D-IUIG.
(J. Janecka collection)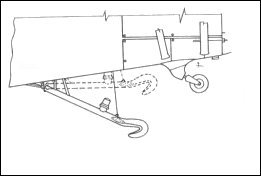 Details of the arrester hook on Bk-534.

---
LUFTWAFFE RESOURCE CENTER
>
FOREIGN BUILT AIRCRAFT
>
PREVIOUS PAGE
---