---
U.S.A.A.F. RESOURCE CENTER
>
USAAF ACES & LEGENDS
>
PREVIOUS PAGE
---
LEE "BUDDY" ARCHER
---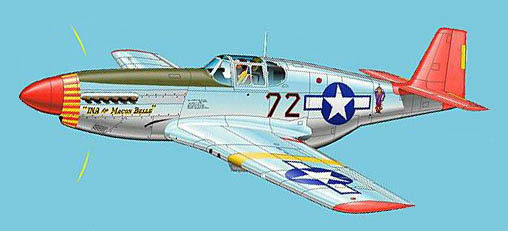 ---
Last Wartime Rank:
Captain
Unit(s):
15th Air Force
– 332nd Fighter Group
— 302nd Fighter Squadron
Theatre(s): MTO
Decoration: N/A

Victories: 5
– 1 Bf 109, July 18, 1944.
– 1 Bf 109, July 20, 1944.
– 3 Bf 109, Oct. 12, 1944.
Total Sorties: N/A
Strike Rate: N/A


---

Aircraft Flown:
P-51C-10-NT, 372, "INA-The Macon Belle"

---
Lee Andrew Archer, Jr. (September 6, 1919 – January 27, 2010) was a black U.S. fighter pilot in the African-American unit which became known as the Tuskegee Airmen. He was one of the first African-American military aviators in the United States Army Air Corps, the U.S. Army Air Forces and later the U.S. Air Force, eventually earning the rank of Lieutenant Colonel.
During World War II, Archer flew 169 combat missions, including bomber escort, reconnaissance and ground attack, and is officially credited with 4.5 enemy fighter aircraft shot down.

---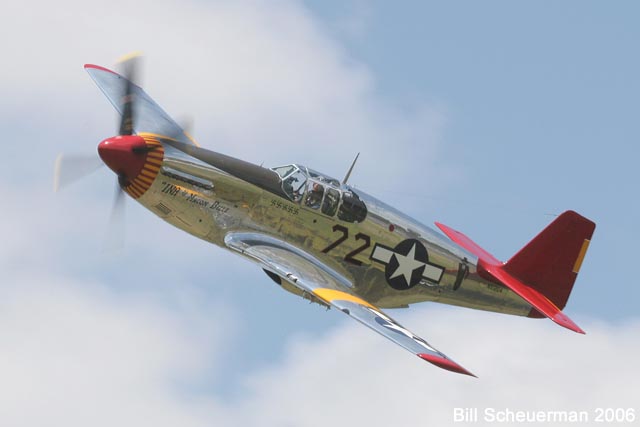 P-51 Mustang, SN:42-103831 is flown with Captain Archer's scheme.

---
Sources:
Artwork by Rocky Gooch.
---
---
U.S.A.A.F. RESOURCE CENTER
>
USAAF ACES & LEGENDS
>
PREVIOUS PAGE
---