---
U.S.A.A.F. RESOURCE CENTER
>
EXPERIMENTAL
>
PREVIOUS PAGE
---
BOEING XB-15
---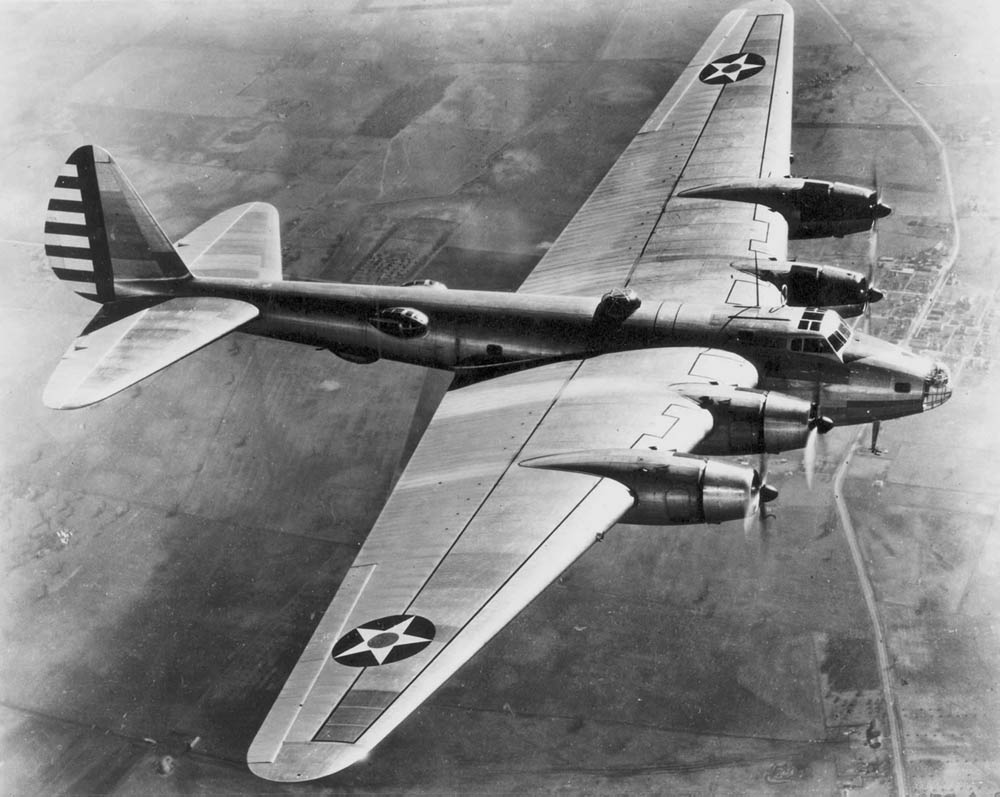 ---
Though the XB-15 was the largest bomber ever tested by the U.S. Army at the time of its acdceptance, it was severely underpowered and was eventually rejected for further development. After testing was finished the prototype was converted to a cargo plane by adding a large cargo door to the aft fuselage. Redesignated the XC-105, the aircraft remained in service for a further 8 years. During its career the aircraft carried more than 5,200 passengers, 440,000 lb. of cargo and 94,000 lb. of mail during 70 cargo flights and performed 60 missions including anti-submarine patrol.
Type: Lomg range bomber
Origin: Boeing
Crew/Seats: Ten
Model: Boeing Model 294, XBLR-1 (later XB-15), XC-105
First Flight: Oct. 15, 1937
Production: 1


---

Powerplant:
Model: Pratt & Whitney R-1830-11 Twin Wasp
Type: Twin-Row radial piston engine
Number: Four Horsepower: 1,000 hp


---

Dimensions:
Wing span: 149 ft. 0 in.
Length: 87 ft. 7 in.
Height: 19 ft. 5 in.
Wing Surface Area: N/A

Weights:
Empty: 65,068 lb
Loaded: N/A

Performance:
Maximum Speed: 197 mph
Cruising Speed: 171 mph
Initial Climb: N/A
Service Ceiling: 18,850 ft.
Range (with 2,500 lb. bomb load): 3,400 miles


---

Armament:
Three .50-cal. machine guns
Three .30-cal. machine guns

Payload: 12,000 lbs

---
Image Gallery
---
Sources:
USAF Museum
, www.wpafb.af.mil/museum/index.htm, 2005.
---
U.S.A.A.F. RESOURCE CENTER
>
EXPERIMENTAL
>
PREVIOUS PAGE
---